To be true, working on frames is kind of dirty and unhealthy.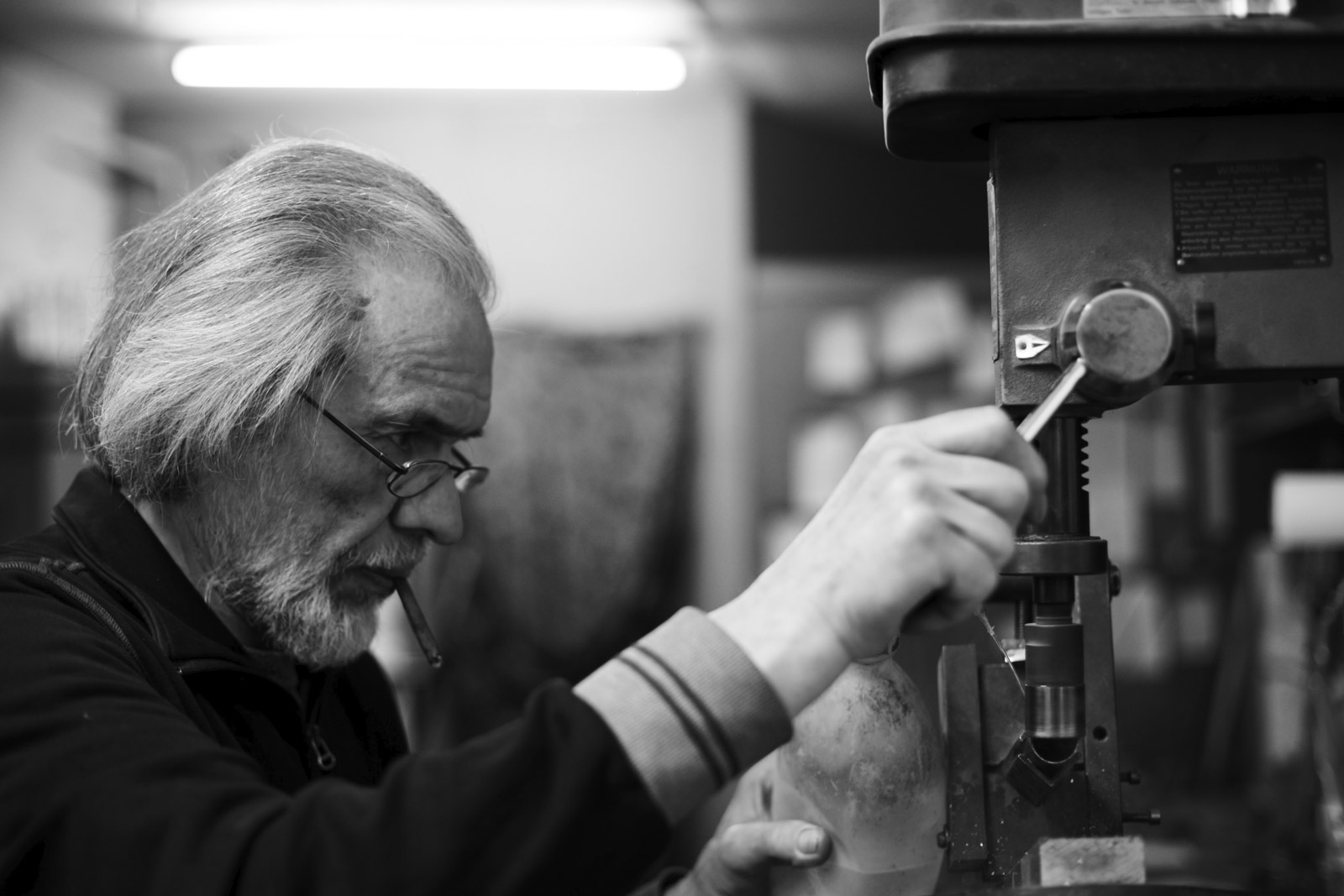 I built my first frame in my kitchen with a camping gas flame.
In 2008. Just when the aluminum business fell apart (just like steel in 2000), Gianni called me and ordered 5 track frames. I feel blessed to build their frames, they are umcomplicated and simply enthusiastic about delivering good quality at low costs. And they pretty much saved my old ass, too!
I build more frames, training and learning with every one. Two years later I ran a bike shop im Lübeck and built 15-20 custom frames a year. There weren't too many frame builders in northern Germany at that time and I was very ambitious, so I luckily became a professional frame builder.
I've built some winning tandem track and cyclocross frames.